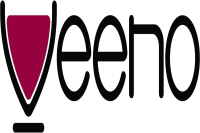 Veeno
Vibrant wine and cocktails bar near by Reading train station.
Veeno Reading is an independent bar which operates as part of a franchise. As such we have all the freedom of an independent, and you are encouraged to take ownership of the future of the bar and have the freedom to put forward your ideas and see them develop, whilst enjoying the security of a branded business. We have an agreement with the franchisers that should any of our team members wish to move to another bar to develop new skills or take a promotion then they will be able to do so.

Primarily marketed as a wine bar we serve a range of fantastic wines from Veeno's personal vineyards in Sicily which allows us to serve high quality wine at an accessible price. As a member of our team you can buy these wines at cost price.

We also have an extensive cocktail list of more than 30 cocktails specced in US fl.oz and train everybody to free pour to improve service and allow some flair in their creation.

Our kitchen produces fantastic pizzas, and the highest quality Italian meats and cheeses sliced fresh to order so we can guarantee that you won't find higher quality anywhere.

As a team member you will be fully trained in all areas of the business and have an opportunity to take your career as far as you would like to. We only recruit the best, no compromise and the cornerstone of our recruitment process is based on personality, so you know you will always be working with dedicated professionals who are here to provide excellence and have fun whilst doing it.

This is a fun, challenging and rewarding experience. You are expected to learn new skills and knowledge, and to develop yourself and the bar. In recompense you will receive a wage that increases in stages on completion of the various training modules, two staff days out a year, pension, and full support for your personal and professional development.