Bar Recruitment Made Easy
Publish job offers for free and receive applications from certified EBS bartenders
Say hello to your new, professional bartender
With every EBS bartender you don't just get a new member of staff
Excellent customer service skills.
Career focused and dedicated.
At least a 75% pass mark from European Bartender School.
Immense knowledge of 80+ cocktail recipes, including the classics.
Fast, efficient and accurate behind the bar.
Undergone 120 hours of instructor-led training.
EBS MatchStaff has the right bartender for your venue
5000
+
Certified Bartenders
132
Cities Across The Globe
17
Different Nationalities
Hire bartenders that fit your business
Find bartenders on the go. Post jobs on the move. Recruitment in the palm of your hand.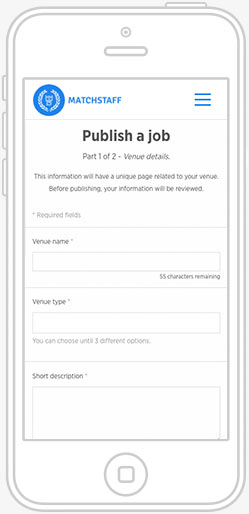 Post your job offers for free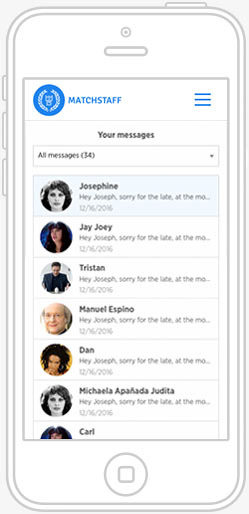 Receive job applications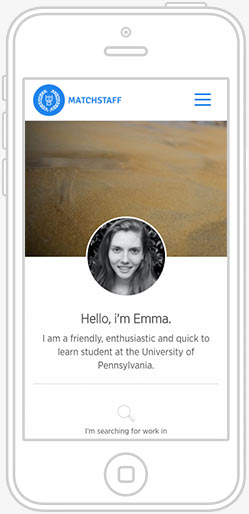 Browse bartender profiles and contact them directly
4 reasons to choose us
Qualified Bartenders Every member of EBS MatchStaff has graduated from European Bartender School's 4-Week International Bartender Course or their 10-Day Advanced Bartender Course.
17+ Years in The Industry Established in 1999, EBS has seen over 50,000 bartenders graduate from their courses. It's our mission to connect those graduates with the venues that need them.
Free of Charge Publish job offers, browse bartender profiles, contact bartenders and then publish more job offers. It's all 100% free. No strings attached.
Diversity At EBS MatchStaff, you'll find bartenders from across the globe, speaking a host of different languages. Find the right one for your venue, no matter where you are.
Over 2.000 venues already recruit via EBS MatchStaff
EBS MatchStaff is that amazing platform where we can find professional bartenders who speak different languages and come from anywhere around the world.We've already made plans for our next recruitment season with EBS MatchStaff!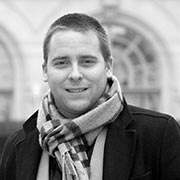 Luchino Geelen
Northern Europe Talent Acquisition

in

Club Med
I've hired four staff members over the past six months. Every time I've put an advert up I've found someone. People have relocated to work for us here in London and I find that people from EBS have invested in their career and they have ambition. which is a really good atmosphere to have on our team.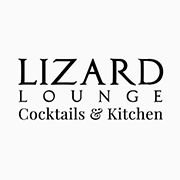 Nick Slater
Bar Manager

in

Lizard Lounge, England
EBS graduates are a great hire because of the professionalism that's been ingrained in them from the start. As soon as they step on the bar they are ready to go and EBS MatchStaff lets us have easy access to graduates from across the world.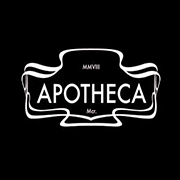 Craig Jowles
General Manager

in

Apotheca, Manchester