Bartender Needed
Renaissance Tampa International Plaza Hotel is looking for Bartender to join the team.
Languages required
English
Contract type
Indefiinite
POSITION SUMMARY

Renaissance bartenders have the knowledge and passion to create intriguing, indigenous, and delicious cocktails. They have the basics down, but are constantly on the look-out for new trends, micro-local offerings, and guests' evolving needs. The Renaissance bartender is not just a beverage enthusiast, but also the host of the space. The bartenders will use their knowledge and expertise to make the bar look and function flawlessly. He or she builds relationships with others across the hotel (from housekeeping, to parking, to the Navigator, and beyond) and in the community, to anticipate and deliver on our guests' needs. This individual should be passionate about the guest service experience, but also have an eye for detail – from the money that moves through their hands, to the information they provide to guests, to the accuracy of their reports.

No matter what position you are in, there are a few things that are critical to success: making sure you have a safe work environment, following company policies and procedures, ensuring your uniform and personal appearance are clean and professional, maintaining confidentiality, and protecting company assets. As a bartender, you'll be on your feet and moving around (stand, sit, or walk for an extended period of time) and taking a hands-on approach to your work (move, lift, carry, push, pull, and place objects weighing less than or equal to 25 pounds without assistance). You'll need to make sure you have everything you need when you need it (reach overhead and below the knees, including bending, twisting, pulling, and stooping). Doing all these things well (and other things that come your way) is the foundation of the job. Ultimately, the real hallmark of the Bartender role is driving a best-in-class guest experience, inspiring guests and ambassadors alike to live life to discover.

Marriott International is an equal opportunity employer. We believe in hiring a diverse workforce and sustaining an inclusive, people-first culture. We are committed to non-discrimination on any protected basis, such as disability and veteran status, or any other basis covered under applicable law.

At Renaissance Hotels, we believe in helping our guests experience the DNA of the neighborhoods they are visiting. Our guests come to discover and uncover the unexpected, to dive into a new culture, or simply to make the most of a free evening. They see business travel as an adventure because they see all travel as an adventure. Where others may settle for the usual, our guests see a chance to bring home a great story. And so do we. We're looking for fellow spontaneous explorers to join our team to bring the spirit of the neighborhood to our guests. If this sounds like you, we invite you to discover career opportunities with Renaissance Hotels. In joining Renaissance Hotels, you join a portfolio of brands with Marriott International. Be where you can do your best work,​ begin your purpose, belong to an amazing global​ team, and become the best version of you.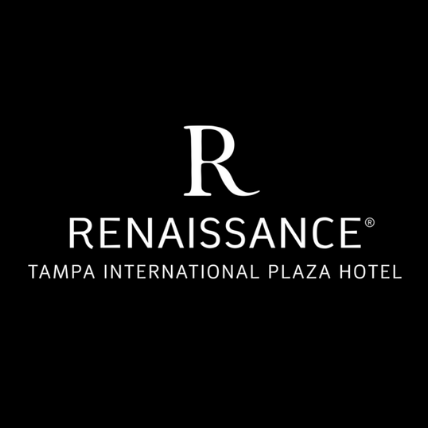 Discover unmatched style and a great location at Renaissance Tampa International Plaza Hotel.