Lobby Bartender Needed
Sheraton Grand at Wild Horse Pass is looking for Lobby Bartender to join the team.
Languages required
English
Contract type
Indefiinite
POSITION SUMMARY

Our jobs aren't just about mixing drinks. Instead, we want to build an experience that is memorable and unique. Our bartenders have the basics down, but are constantly on the look-out for new trends, micro-local offerings, and guests' evolving needs. They are not just a beverage enthusiast, but also the host of the space. Their role goes beyond the bar itself to take ownership of guest service more broadly and do what needs to be done. Bartenders will use their knowledge and expertise to make the bar look and function flawlessly. They will build relationships with others across the hotel and in the community, to anticipate and deliver on our guests' needs. They should be passionate about the guest service experience, but also have an eye for detail – from the money that moves through their hands, to the information they provide to guests, to the quality of their drinks.

No matter what position you are in, there are a few things that are critical to success – creating a safe workplace, following company policies and procedures, protecting company assets, maintaining confidentiality, and ensuring your uniform and personal appearance are professional. Bartenders will be on their feet and moving around (stand, sit, or walk for an extended period of time) and taking a hands-on approach to their work (move, lift, carry, push, pull, and place objects weighing less than or equal to 25 pounds without assistance; reach overhead and below the knees, including bending, twisting, pulling, and stooping). Doing all these things well (and other reasonable job duties as requested) is critical for Bartenders – to get it right for our guests and our business each and every time.


Marriott International is an equal opportunity employer. We believe in hiring a diverse workforce and sustaining an inclusive, people-first culture. We are committed to non-discrimination on any protected basis, such as disability and veteran status, or any other basis covered under applicable law.

When you join the Sheraton family, you become a member of its global community. We've been a place to gather and connect since 1937. At Sheraton, associates create a sense of belonging in more than 400 communities around the world. We invite, we welcome, and we connect guests through engaging experiences and thoughtful service. If you're a team player who is excited to deliver a meaningful guest experience, we encourage you to explore your next career opportunity with Sheraton. Join us on our mission to be 'The World's Gathering Place'. In joining Sheraton Hotels & Resorts, you join a portfolio of brands with Marriott International. Be where you can do your best work,​ begin your purpose, belong to an amazing global​ team, and become the best version of you.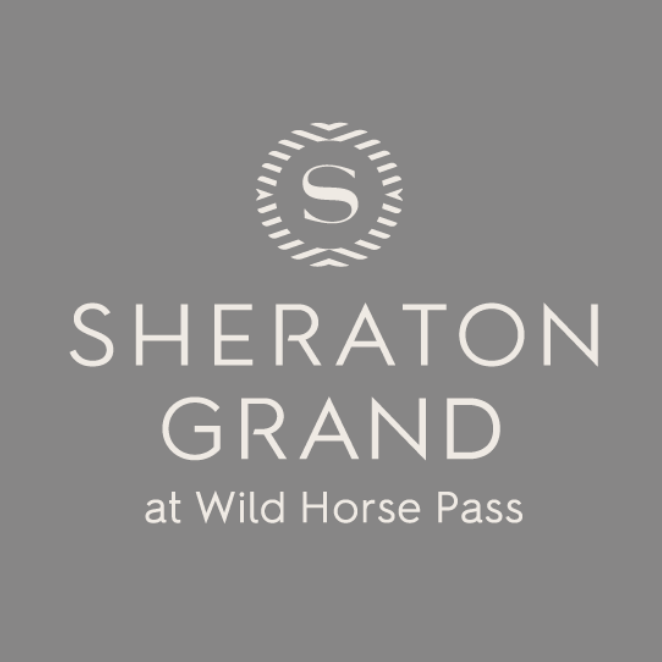 Designed to be an authentic representation of the Gila River Indian Community's heritage and culture