Deputy Bar Manager
W Milan is currently recruiting for a Deputy Bar Manager to manage the outlet "ARIA", the lounge on the hotel's rooftop with a 360° view on the city of Mil
Languages required
English, Italian
Venue type
Restaurant, Hotel
Contract type
Indefiinite
W Milan is currently recruiting for a Deputy Bar Manager to manage the outlet "ARIA", the lounge on the hotel's rooftop with a 360° view on the city of Milan.

Reporting to the Director of Beverage, the main responsibilities of the Deputy Bar Manager are:

- assisting the Director of Beverage with promoting the lounge
- managing the lounge team and assisting servers on the floor
- menu planning, maintaining standards
- manages liquid inventories effectively
- Striving to ensure the highest guest and employee satisfaction while -maintaining the operating budget
- Determines the training needed to accomplish goals and implements action plans
- Strengthens the food and beverage/culinary team by assisting in other outlets when needed

About us

Located in the heart of Brera, W Milan aims to set the tone in the city of Milan. The first real luxury lifestyle in the city embraces the authentic Milanese spirit and all W Hotels passions. W Milan redefines the luxury hotel scene of the Italian capital of fashion and design through its informal yet impeccable Whatever/Whenever service and trademark high energy. With four B+F outlets, Beverage and Food are the heart and the soul of the hotel.

Our main restaurant outlet is SCENA. The all-day dining is fusing traditional Italian cuisine with modern culture, SCENA Restaurant adds the language of cooking to W Milan's boundary. Concocting crowd-pleasing dishes for the table, Head Chef Andrea Berton shakes up the city's foodie scene. W LOUNGE as well as the ARIA with a swimming pool overlooking the city, will be the place to be for authentic drinks and delicious food



The impact you'll make

At W Hotels we believe our Talent are the foundation of our organization that allows us to breathe life into our strategy and continue our industry leadership in the F&B space.

As part of this foundation, you will lead a concept and create unique guest experiences that draw hotel guests and patrons from the surrounding community. You'll work closely with a team of inspiring professionals and mentor aspiring mixologists, setting the standard for original bar programs, creatively positioning the outlet in the local market, and driving topline and customer growth.

What we offer

- Join the dream team of the second W Hotel in Italy and gain international exposure to Marriott EMEA Leaders
- Professional career progression at international level in more than 8000 properties in Marriott International
- Learning and development opportunities through online platforms, on the job trainings and classroom-based courses
- Discounts on hotel rooms, gift shop items, food and beverage in Marriott International portfolio
- Inspiring and motivated management with international mindset
- Charity events, Wellbeing activities and sustainability initiatives through the TakeCare and 360° programs
- Recognition activities such as Talent of the month, Birthdays Lunch, Appreciation weeks
- Canteen service on property

CORE WORK ACTIVITIES

Managing Bar/Lounge Operations

- Implements agreed upon beverage policy and procedures in synergy with the other outlets within the property.
- Manages in compliance with all state labor, beverage and liquor laws.
- Understands beverage control including days on hand, perpetual inventory, bar pars, portion control, costs control, beverage potentials, sales mix analysis for beverage and food, issue & returns, beverage & food safety standards, inventories, financial spot checks.
- Monitors adherence to all liquor control policies and procedures.
- Attends pre- and post-convention meetings as needed to understand group needs
- Comprehends budgets, operating statements and payroll progress reports as needed to assist in the financial management of department.
- Participates in the management of department's controllable expenses to achieve or exceed budgeted goals.
- Manages to achieve or exceed budgeted goals.
- Ensures compliance with all Bar/Lounge policies, standards and procedures.
- Maintains beverage & food handling and sanitation standards.
- Manages inventories according to budget and business levels.
- Developing menus and promotions together with the director of beverage.
- Actively proposes initiatives to drive revenue; comes up with ideas and plans
- Actively recruits and maintains the team
- Keeps impeccable hygiene standards
- Takes the lead to run the outlet independently

Leading Bar/Lounge Team

- Trains staff on liquor control policies and procedures.
- Trains a deep knowledge of the menu, the products used (Beverage & Food), motivating the team to evolve
- Supervises staffing levels to ensure that guest service, operational needs and financial objectives are met. Balances the team duty roaster effectively to keep a high motivation within the team, finds synergies with other departments, while keeping the payroll under control.
- Keeps regular open discussions with the team members
- Gets involved within hotel operations and builds strong relationships with all peer department members
- Ensures employees understand expectations and parameters.
- Seeks feedback from the team and supervisors acting effectively and constantly implementing ameliorations and corrections
- Communicates critical information to the Bar/Lounge staff regarding Hotel information, hotel activations, city events and news. Shares the constantly the strategy and updates with the team

Ensuring Exceptional Customer Service

- Provides excellent customer service. Works in operations personally leading by example
- Interacts with guests to obtain feedback on product quality and service levels.
- Personally engages with guests, compiles a personal contact list and keeps a close relation
- Responds effectively to guest problems and complaints. Turns challenges into opportunities
- Empowers employees to provide excellent customer service.
- Emphasizes guest satisfaction during all departmental meetings and focuses on continuous improvement.
- Provides feedback to individuals in an effort to improve service performance.
- Reviews comment cards and guest satisfaction results with employees.

Managing Human Resource Activities

Supports a departmental orientation program for employees to receive the appropriate new hire training to successfully perform their job.
Participates in the development and implementation of corrective action plans.
Incentivizes daily trainings, Marriott trainings

WHAT YOU'LL NEED

- 2-3 years' experience in the food and beverage, ideally within the hospitality luxury lifestyle industry
- Experience managing, training, and developing a team
- Ability to apply brand standards, policies and procedures
- Italian and English language knowledge

Explore our very big world

As a world-class leader in the travel industry, there's no better place than Marriott International to make your mark. Joining us, you'll get to entertain and meet people from all over the world as you build your experience. You'll find a place where your personality and ideas are appreciated just as much as the work you do. And you'll grow through opportunities to explore the business, opening yourself to various career options. If you have the natural ability to communicate and enjoy working with others, we welcome you to join our global family.

You're welcomed here

Our highest priority is making you feel as welcome as our guests. We want you to know you're important to us and that you'll make an impact in your role, and for that, you'll be appreciated and valued.

Marriott International is an equal opportunity employer. We believe in hiring a diverse workforce and sustaining an inclusive, people-first culture. We are committed to non-discrimination on any protected basis, such as disability and veteran status, or any other basis covered under applicable law

Boldly coloring outside the lines of luxury, W turns the traditional notion of the extravagant hotel on its head. Our irreverent attitude and taste for excess redefine revelry for the modern jet set. Our guests have a lust for a life less ordinary that drives them to demand more, experience it all, and hit repeat.
We share our guests' passions, providing insider access to what's new and what's next. Moderation is not in our vocabulary and we know that lust for life demands more, not less. W guests soak it in and live each day with a mantra: Detox.Retox.Repeat. If you're ready to create the energetic W scene that is magnetic to everyday disruptors around the world, then we invite you to explore a career with W Hotels.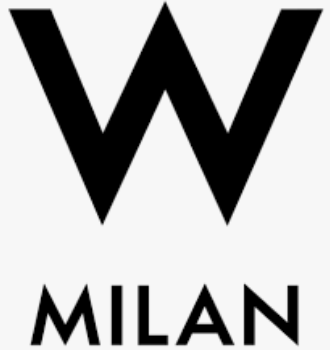 W Hotel in Milan, Studio Urquiola has reinterpreted the Rationalist architecture of the original 50's building with a vibrant and contemporary interior de