Bartender - Horizon Needed
Hilton Pattaya is looking for Bartender to join the team.
Languages required
English
Venue type
Restaurant, Hotel, Bar
Contract type
Indefiinite
With thousands of hotels in over 100 countries and territories, Hilton offers countless opportunities to delight. From an open door to a welcoming smile and an exceptional experience, we offer the millions of travellers who stay with us every year a welcome they will never forget. In addition to our flagship brand, Hilton Hotels & Resorts, the family of brands includes Waldorf Astoria, LXR, Conrad, Canopy, Curio Collection, DoubleTree, Hilton Garden Inn, Hampton and many others.

If you appreciate the impact global travel can have on the world, you may be just the person we are looking for to work as a Hilton Team Member. Because it's with Hilton where we never forget the reason we're here: to delight our guests, Team Members, and owners alike.

The Bartender is concerned with the efficient and professional service of food and beverages, while ensuring guests receive optimum service in accordance with the standards, policies and procedures of the hotel and Hilton.

What will I be doing?

As the Bartender, you will be responsible for performing the following tasks to the highest standards:

• Maintain a high customer service focus by approaching your job with the customers always in mind.
• Have a positive impact, taking personal responsibility and initiative to resolve issues, always clearly communicating with both customers and colleagues.
• Contribute ideas and suggestions to enhance operational / environmental procedures in the hotel.
• Actively promote the services and facilities of Hilton hotels to guests and suppliers of the hotel.
• Perform all duties and responsibilities in a manner that ensures your safety and that of others in your workplace.
• Serve beverages and / or food to guests in a friendly, courteous and timely and manner, resulting in guest satisfaction.
• Prepare beverages for other servers to serve to guests, and act as the cashier for the lounge.
• Confidently knowing the beverage menu contents and able to explain them in detail to guests.
• Maintain proper and adequate set-up of the bar on a daily basis, including requisitioning and stocking of all beer, wine, spirits, paper products, straws and stirrers, condiments and produce based on projections from the daily functions sheet.
• Responsible for maintaining stock, cutting, and storing of all fresh fruit and vegetable garnishes, juices and other perishables daily to ensure product quality.
• Greet guests in a courteous and friendly manner, promote and document orders for drinks.
• Mix, garnish and present drinks using standard ingredient recipes and practice prudent portion control.
• Check guests for proper identification, detect and act upon guest inebriation as trained, demonstrating knowledge of liquor laws.
• Input orders into the register at the point of sale and create a check for each guest, including those served by other beverage servers, to maintain accountability of all beverages served.
• Receive cash from guests, return any change needed, verify validity of charges, record charges, and ensure that vouchers are properly executed in order to balance all cash.
• Lock up and store all beverage, food and other equipment, depositing cash drops and secure bank.
• Complete checklists on product knowledge.
• Know menu items of all other outlets to recommend guests to other outlets.
• Confidently know opening hours of all restaurants and hotel outlets.
• Recommend other restaurants and city attractions to hotel guests.
• Follow-up on any guest questions or queries immediately and if you don't know the answer, check with your Manager.
• Ensure that all service procedures are carried out to the standards required.
• Make sure that all areas are cleaned and maintained in accordance with operating procedures.
• Take personal responsibility for the service experience of all guests in your designated area.
• Smile and greet all guests as they enter and exit the restaurant, even if they are not designated to your section.
• Give guest service the highest priority.
• Display professional behaviour at all times.
• Avoid offensive or impolite language.
• Report any accidents / incidents to the Supervisor / Assistant Manager / Manager.
• Carry out any other reasonable duties and responsibilities as assigned.
• The Management reserves the right to make changes to this job description at its sole discretion and without advance notice.

What are we looking for?

A Bartender serving Hilton Brands is always working on behalf of our Guests and working with other Team Members. To successfully fill this role, you should maintain the attitude, behaviours, skills, and values that follow:

• Senior High School education or specialty in Hospitality.
• 1-2 years in a managerial position in a 4 / 5-star category hotel.
• Good English skills to meet business needs.
• Motivated and committed, approaching all tasks with enthusiasm and seize opportunities to learn new skills or knowledge in order to improve personal performance.
• Flexible and responds quickly and positively to changing requirements including the performance of any tasks requested of you.
• Maintain high team focus by showing cooperation and support to colleagues in the pursuit of team goals.
• Must have basic knowledge of food and beverage preparation and service of various alcohol.
• Able to remember, recite and promote the variety of menu items.
• Open minded and outgoing personality.
• Willing to work for long hours.
• Positive attitude.

What will it be like to work for Hilton?

Hilton is the leading global hospitality company, spanning the lodging sector from luxurious full-service hotels and resorts to extended-stay suites and mid-priced hotels. For nearly a century, Hilton has offered business and leisure travellers the finest in accommodations, service, amenities and value. Hilton is dedicated to continuing its tradition of providing exceptional guest experiences across its global brands. Our vision to fill the earth with the light and warmth of hospitality unites us as a team to create remarkable hospitality experiences around the world every day. And, our amazing Team Members are at the heart of it all!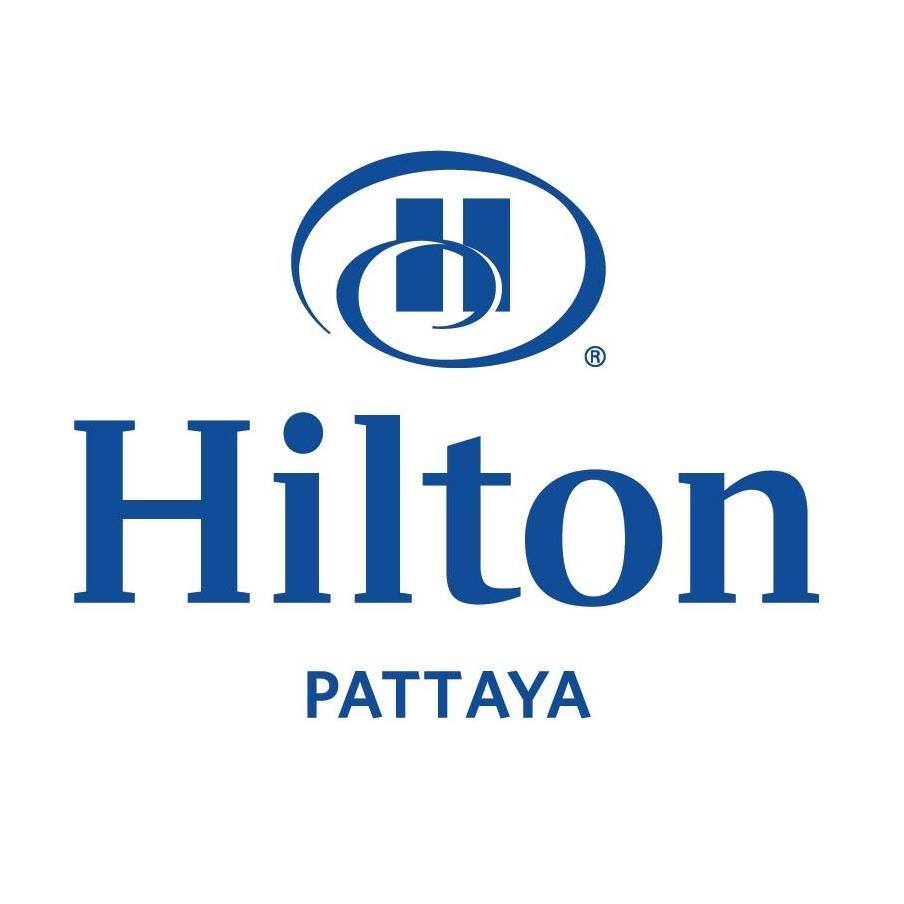 Unique by design and centrally located, Hilton Pattaya raises 34 levels above CentralFestival Pattaya Beach.