Restaurant & Bar Manager Needed
We are looking for an energized & passionate manager to take The New Yorker in The Cork International Hotel to the next level.
Languages required
English
Contract type
Indefiinite
COMMITMENT to the PASSIONATE PURSUIT OF PERFECTION:

Every team member is expected to strive for the 'Passionate Pursuit of Perfection' to ensure that the hotel guest's comfort and satisfaction is catered for in a friendly, helpful, efficient and personalized manner.

SCOPE OF WORK:
- Overall responsibility for the smooth running of the Restaurant, Room Service, Mini bars, Conference & Banqueting and Beverage

MAIN DUTIES AND RESPONSIBILITIES:
- Manage the activities of the Restaurant area assigned to you to improve & maintain productivity, food quality, service and merchandising to increase volume, sales and profits.
- In conjunction with the Operations Manager manage the administration and operational planning (rota) of the Restaurant department assigned to you.
- Monitoring and ensuring that all Restaurant colleagues observe the correct procedures for taking orders, serving food and beverages, clearing tables and billing guests according to Pembroke Brand standards.
- Work within agreed F&B margins, wage costs and staff productivity, ratio's, to ensure the efficient running of the Restaurant department
- Conduct regular operational briefings with the Restaurant team to ensure all colleagues are aware of their responsibilities.
- Ensure all Restaurant team members in the areas assigned you receive induction, skills training, regular communication to deliver a highly trained and motivated workforce.
- Take responsibility in conjunction with HR for the recruitment and succession planning of colleagues.
- To ensure all Restaurant areas and colleagues maintain the highest standard of presentation.
- Respond to audits that are done and passed to the hotel & address any outstanding issues accordingly.
- Work continually to improve brand standards and TripAdvisor scores within the Restaurant department.
- Manage and respond to all customer feedback and take appropriate action to rectify any issues.

The ideal candidate will have strong team development skills, run a tight ship, and most importantly be interested in developing personally and professionally. There is some admin involved, but realistically, this role is primarily guest facing.

Benefits
- Competitive terms and conditions
- Opportunity for training and career development with the Trigon Group
- Free car parking
- Special rates for family and friends in our hotels
- 25% off Food in all our Restaurants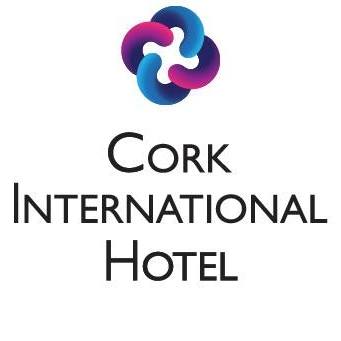 Luxury. Style. Comfort. Warm welcome. Conveniently situated beside Cork Airport.