Bartender Needed
Little Beach House Barcelona is looking for a bartender to join the team.
Languages required
Spanish
Contract type
Indefiinite
We are a collection of members' clubs, restaurants, hotels and cinemas, catering to those in the film, media, fashion and creative industries. The company has unique ventures throughout the UK, USA, Canada, Europe and Asia, with new openings planned globally. Soho House is a space for its diverse membership and teams to connect, grow, have fun and make an impact.

Soho House & Co. – Little Beach House Garraf

Si quieres trabajar como bartender …

En nuestro Club ofrecemos un servicio cómodo, distendido, amigable y alegre. Desde que el Member y sus invitados entran por la puerta se encuentran con un equipo que se desvive por ofrecer la mejor de las experiencias. Este es el valor excepcional que tiene nuestro equipo del Club. La pasión por la hospitalidad.

Si valoras tu tiempo libre y lo quieres compaginar con tu profesión a partes iguales, si sabes gestionar y disfrutar de un buen servicio al cliente, eres positivo, alegre, te reconforta el trabajo bien hecho y hablas inglés y español, nos encantaría tenerte en el equipo.

Nosotros nos encargaremos de tu formación y te ayudaremos a crecer en la compañía.


Qué te ofrecemos …

Formación continuada, posibilidades de crecimiento y movilidad internacional.

Buen ambiente de trabajo y diversión.

Participación en los staff events semanales, acceso al cine y clases dirigidas en el gym.

Tu cumpleaños lo celebraremos con un regalo y el día libre para que lo disfrutes como más te apetezca.

Descuentos en empresas colaboradoras como restaurantes, peluquerías, gimnasios, etc.

Cuidaremos de ti. Queremos que seas tú mismo, nos encanta tu esencia y cultura.

Quién somos…

Soho House & Co somos un conjunto de clubes privados y restaurantes con presencia internacional. Cada Club y restaurante posee su propia esencia y personalidad en un entorno relajado y cómodo.

Ésta es una gran oportunidad para unirte a nuestro equipo, pues estamos en pleno proceso de expansión internacional, abriendo nuevas Houses y Restaurantes.

El lugar…

Ubicado en la playa de Garraf, la House tiene una Club privado para nuestros Members y un gran espacio con hamacas en la arena. Además, dispone de 16 habitaciones. Nuestro restaurante ofrece una carta orientada al producto de temporada y de disfrute de primera línea de playa. Ideal para desconectar durante las vacaciones o pasar un rato distendido con familia o amigos.

Opportunities for all…

Soho House was created to bring diverse communities of people together, and we take the same approach when building our teams. We thrive on differences and believe it is critical to our success as a global company. Soho House is proud to be an equal opportunity workplace that seeks to recruit, develop and retain the most talented people from a variety of backgrounds, perspectives, and skills. We therefore encourage applications from all genders, races, religions, ages and sexual orientations, as well as parents, veterans, people living with disabilities, and any other groups that could bring diverse perspectives to our business.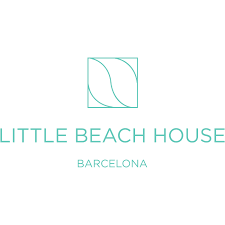 A short drive from our city House, Little Beach House Barcelona is found on the sleepy bay of Garraf; sun, sea, sand, and chilled cervezas...