Are you our new bartender
Are you our new bartender?
Languages required
English
Venue type
Restaurant, Cocktail bar
Working hours
Full & Part Time
New cocktail bar in Northern Seeland is looking for bartenders

Seasonal employment

Are you our new bartender?
Restaurant Gilleleje Havn & Krostue is looking for new employees to serve delicious drinks at our brand-new cocktail bar. Would you like a job with a beautiful view, nice colleagues, and I high level of creative influence and to be a crucial part of making unforgettable experiences for our guests? Do you love delivering cool experiences to other people, and are you up for providing service with a smile?
Bartender experience is a must have.

Your most important tasks will be to:
• Deliver a perfect cocktail experience for our customers and guests
• Provide good customer service and help create Denmark's best workplace
• Keep cool in hectic situations without losing your professionalism and the eye for quality
• Continuously develop your professional competencies within mixology and servicing

We expect that you:
• Are working with a smile and tare able to deliver a high level of service to our guests
• Love teamwork, is outgoing and positive and that you possess a good portion of situational awareness
• Are highly motivated by creating the perfect experience for the customer and the guests
• Do have real experience as a bartender or from the cocktail industry.


We offer you:
• A competitive salary, with possibility of as many hours as you could possibly want.
• A team of talented and social colleagues where professional pride is paramount.
• It is possible to rent a room during the employment period, for an affordable amount.

Are you ready to join the team?
If you want to be part of the team, please contact us.
Tell us a little bit about yourself, your qualifications, and your previous experience, as well as attaching your CV and a photo.

Restaurant Gilleleje Havn & Krostue
Havnevej 14
3250 Gilleleje
48 30 30 39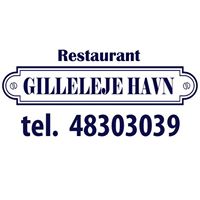 Brand new cocktail bar, located in the north of Seeland. In a highly attractive turisme area.