Bartender (m/f)
Hiring for Summer! Looking for a teamplayer, good knowledge of cocktails, great communication skills, passion for their work, for our living room style bar
Position
Bartender, Head Bartender
Languages required
English
Venue type
Restaurant, Hotel, Bar
The job offers:
- Working time 5 days per week.
- Wages from 2.300 & 13.+14. salary equivalent. Depending on skills and level of experience happy to pay more.
- We provide accommodation in our cool staff house in the town and free healthy food.
- Great teamwork environment with friendly and dedicated colleagues from many different nations.
- Freedom in the bar to experiment/create new drinks in a well-stocked and professional bar.
- Opportunity to meet many interesting guests in our relaxed living room style bar.
- A chance to enjoy the beautiful city of Bad Gastein in summer with great hiking, golf and mountain biking possibilities as well as our famous thermal hot springs.
- Enjoy Bad Gastein's great nightlife with a tight-knit community of other barmen and women and other seasonal workers.
- Great job perks including tasty meals, use of pool/sauna and comfortable accommodation.
- Our ideal candidate is dedicated, enthusiastic and friendly, with good communication skills, and of course the ability to make great drinks that our guests will enjoy. English is required, and knowledge of German is a big advantage but not required.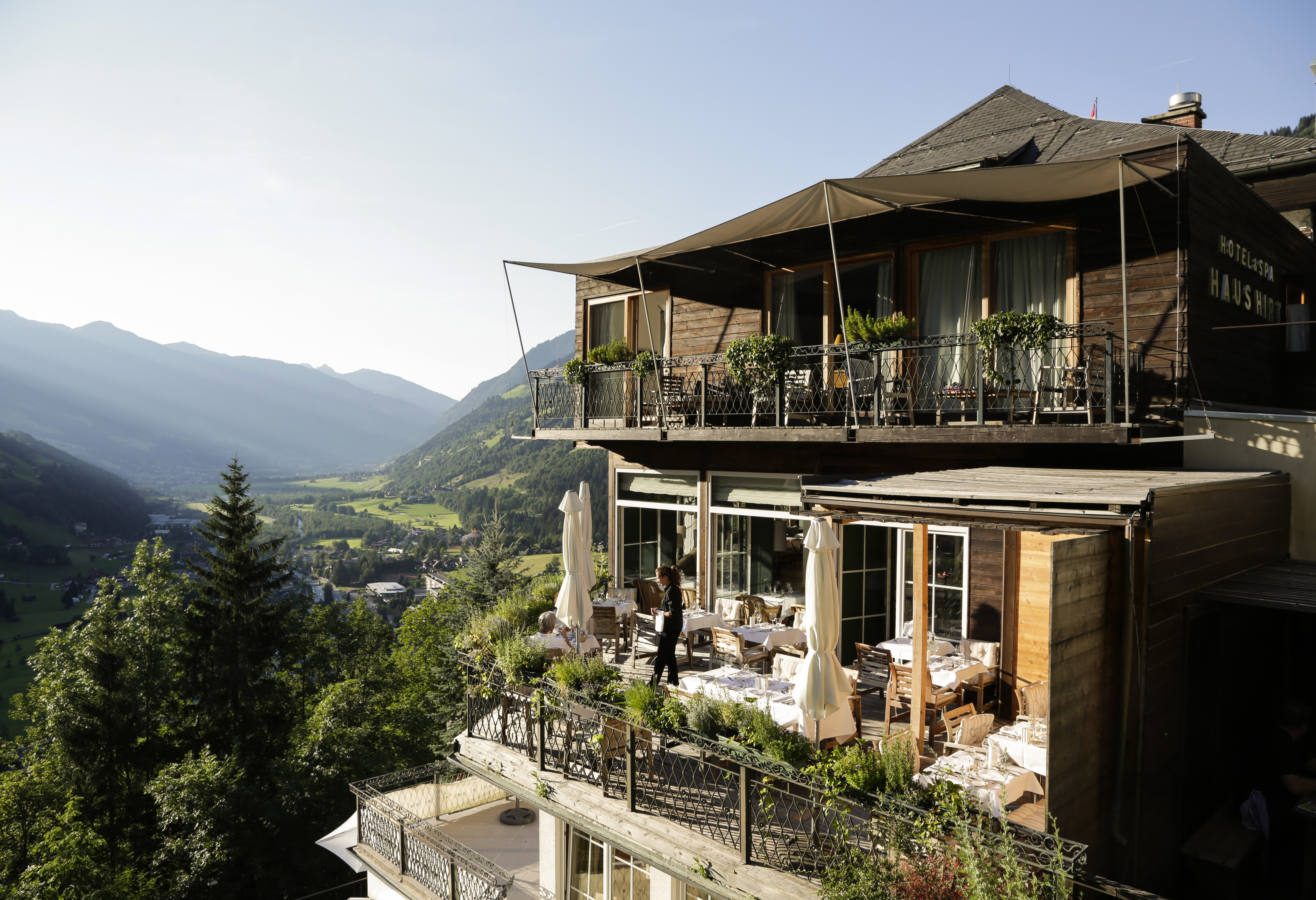 A breathtakingly located hotel/lodge in the heart of the Alps. A place full of inspiration. www.haus-hirt.com