Bartender/Cocktail shaker
Houd je shaker en speedopener maar in de aanslag. Want wij zoeken jou!
Languages required
Dutch, English
Een uitdagende fulltime baan. Of parttime (min. 2 dagen p/week) als jij dat wilt. Een baan waar je
lekker je gang kan gaan. In een team waar gezelligheid en plezier centraal staat.
Waar je cursussen en trainingen kan volgen zodat je beter wordt. En kan doorgroeien. Een
unieke kans dus om je verder te ontwikkelen in de horeca. Met een salaris conform de CAO. En
een flexibel rooster. Klinkt goed toch?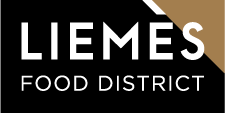 Liemès is de nieuwe hotspot in The Wall in Utrecht met 11 wereldkeukens op restaurantniveau.