Wir suchen Verstärkung an der Bar :)
Du arbeitest mir Leidenschaft an der Bar? Schaffst es, unseren Gästen ein Lächeln auf die Lippen zu zaubern & hast ERFAHRUNG gesammelt? Komm zu uns!
Languages required
German
Working hours
Full & Part Time
- Bar- und Mixerfahrung
- gepflegtes Auftreten und beste Umgangsformen
- Deutschkenntnisse und Englischkenntnisse
- motiviert, belastbar & engagiert
- teamfähig, selbständig und ordentlich

Sollte das alles auf dich zutreffen würden wir uns über deine Bewerbung freuen. :-)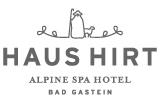 A breathtakingly located hideaway in the heart of the Alps. A secret place full of inspiration.