Be At One have taken the UK by storm since their first bar opened in 1998. Founded by bartenders, the company really puts their people as their priority. What is a company without their employees, right?! 
Things have changed as Be At One has grown in size, but they have kept their values along the way. We spoke to two employees of Be At One, Kimberley and Ricardas, about their experiences and their top tips for securing a job with the bar chain.

What Be At One are looking for (from the insiders!)

"Be At One are so accepting, ultimately they're looking for someone who is friendly and fits in with the team - regardless of experience" 

- Kimberley

"We're looking for someone who knows their stuff but knows how to listen too. If you can come in and make friends, you're hired!" 

- Ricardas

5 first shift hints and tips
At EBS we love Be At One as they are great at doing their trial shifts. They have things prepared for you to do, and they expect you to be dedicated and prepared too. 
That's why they introduced the test at the beginning of the trial shift. It contains basic questions that you would need to know the answer to before any shift. We can't give too much away, but if you've done EBS's International Bartender Course, you'll find it a walk in the park!

- Don't try too hard, be yourself
- Be confident, but not cocky
- "
Stop, listen, and chill
" - Ricardas
- Make sure you study for the trial shift test
- It will be intense, so work hard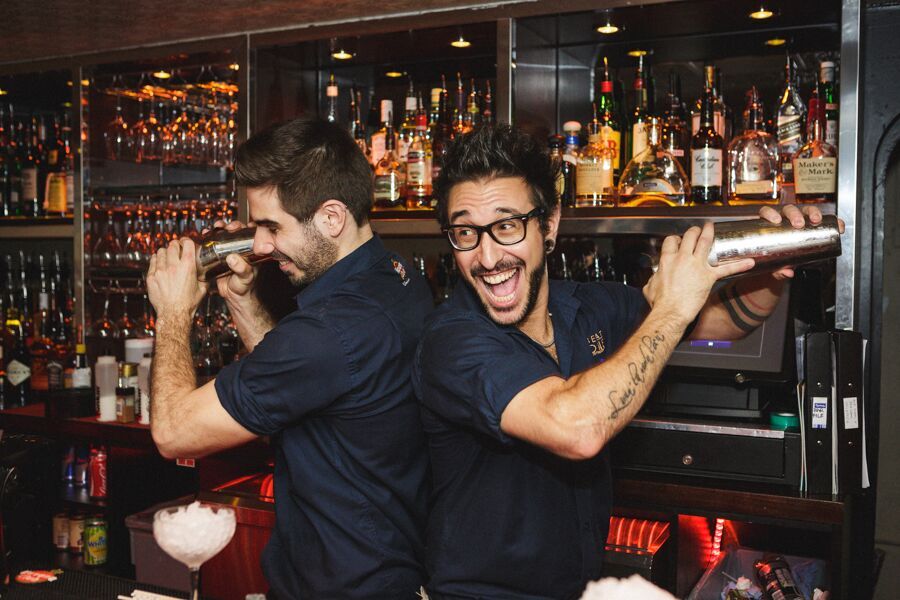 A company to grow with
"Here at Be At One, you get paid to be you! I started out as a bartender straight out of university, then I became an In Store Trainer. I later worked my way up to Learning and Development Manager, and recently I became Head of Training. I've grown a huge amount in the company, and I thought I'd only be here for one year! The best thing about my job is being able to see people on their first shift with us, then see them a year later and be able to appreciate how far they've come - that's pretty awesome!" 
- Kimberley

"The best thing for me about working with Be At One is the freedom I have to grow and express myself. I started as a bartender, and I'm now a Brand Ambassador for the company, five years later! I've had tonnes of opportunities with the company, I won the Best Bartender in the Company award and I even made it on to TV! I've been able to work in many different areas, and it feels like Be At One is one big family. The company has big plans and I'm staying loyal to them!"
 - Ricardas

Have Kimberley and Ricardas stories inspired you? Luckily for you, Be At One are hiring EBS graduates right now, check out what's on offer!
Looking for a job as a bartender? Click here!

---
Updated by Sofia - February 2018