Do I need a mentor?
Why exactly is it so important to have a mentor guide you in this special chapter of your professional career? Starting a bartending job with no experience can be very intimidating. A mentor will set you on the right path and give you the right approach to progression. Now, what exactly does this mean? Basically a mentor  will give you a good insight of the industry that you would otherwise only get with years of experience. Having a good mentor will help you to commit to service standards and the correct methods early on. The best way to improve your performance behind the bar quickly is to learn from your mistakes. A mentor will be able to spot them easily and share what you need to work on.
Furthermore, mentors can help you to network and land a job in a venue that matches your expectations and personality.  A good coach will give you perspective and stability: When you feel overwhelmed you can get support from them but they will also challenge your skills, patience and temper. You will be challenged to try things you never knew you could do.  Having a mentor will definitely help you to accelerate your career and help you to get a good understanding about the hospitality business, giving  you a big advantage when you apply for your next job.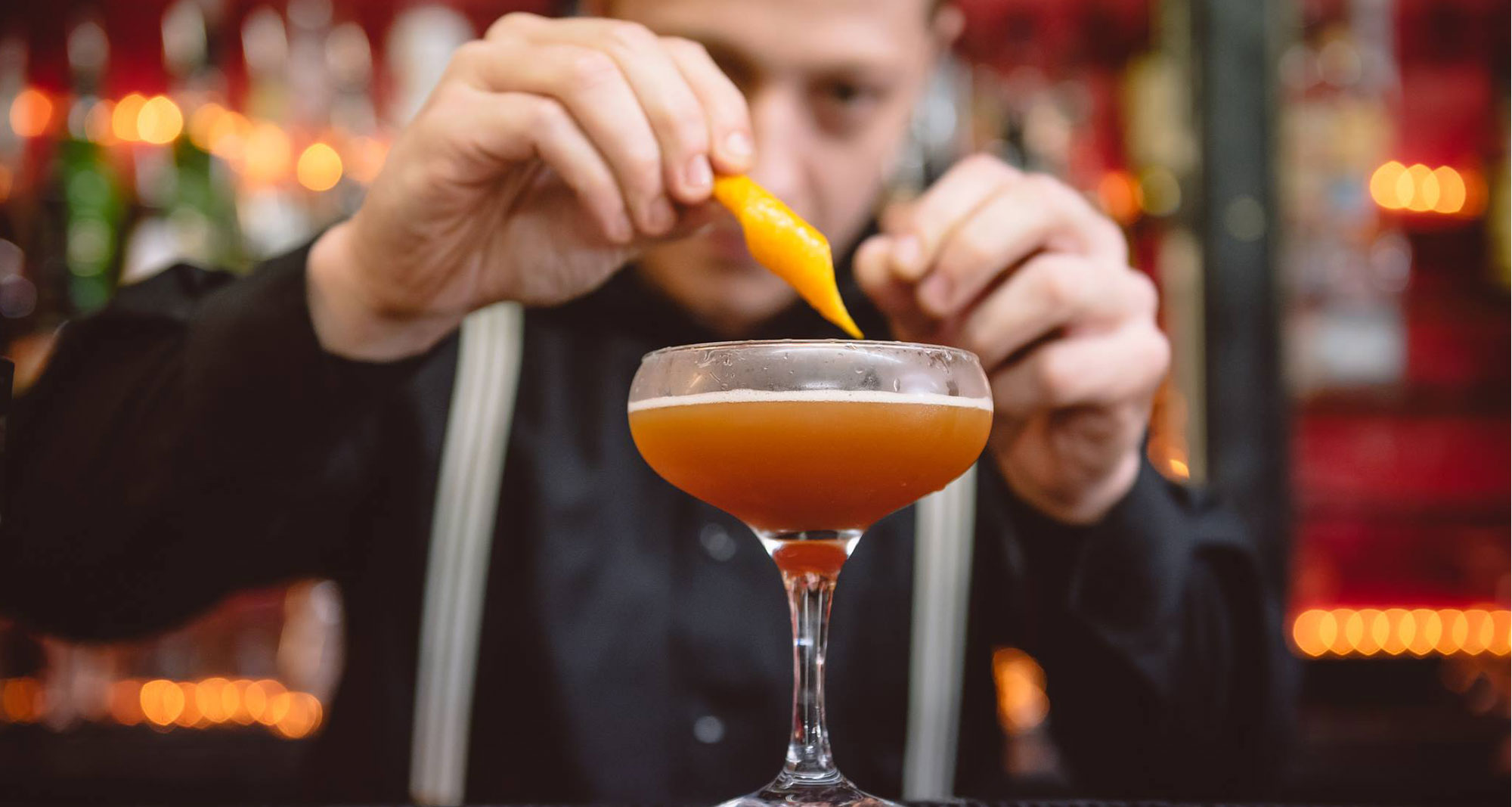 Which traits should a good mentor have?
In order to be a good mentor it is important to understand that every person learns differently. It should be the ambition of every coach to provide a safe space to learn, experiment and ask any kind of question. Instead of trying to push the student into a certain direction, a good mentor should have the ability to inspire, to truly spark your passion and lead from the front. Also, a good mentor will teach you to be humble. It is very easy for a young bartender to become overly self-assured. In order to constantly grow it is important to internalize that there will always be new things to learn.
An interview with Gavin Wrigley and Andre Sousa from the European Bartender School board of education helped to get more insights on the matter of being mentored at the beginning of your career. Gavin shared that he was lucky enough to have had a mentor that gave him the chance to progress, contributing to become the bartender he is today. Probably the most important lesson that he learned at the beginning of his career is that there are things to be learnt from good, bad and neutral. Andre confirms this statement and explains: "I didn't really have a mentor but I did have a few people that I looked up to on the first bar that I've worked at and that's what motivated me to get better and better to someday be like them. In this case, fortunately, was one of those cases in which the pupil overcomes the mentor so to speak and I achieved that by absorbing their good traits and learning from their bad ones."  In case you're lucky enough to have a mentor, make sure to soak up their wisdom, learn from their experience and be open to their feedback!



Boost your knowledge 
What other ways are there to accelerate your career as a bartender when you don't have lots of experience? What will help you to broaden your horizon and improve your skill set? The most important point is probably practice. Getting as much hands-on training behind the bar as possible will help you to quickly improve your  expertise. It is key to be curious and try to absorb as much information as possible. There are many ways to do so: Reading books, watching movies, talking to people and working in different places, trying out different styles of bar. The most important part is to not compromise. After a while you'll get a feel for what  you like and that's exactly what you should concentrate on. Following your true passion will give you job satisfaction and that's the most valuable advantage for being good at what your doing.
Lastly, it is always a good idea to predetermine where you want to go and simply write down your goals to be able to measure your success and keep the bigger picture in mind. There will be days where things will not work out as planned or you're just lacking creativity. Don't be afraid to drop what you're doing for  a couple of hours or even a day to come back to the task with a fresh head.
Do you want to improve your skills behind the bar? Click here.

Looking for a job? Follow this link.
---
Written by Sofia- June 2018