The concept of being a healthy bartender whilst working in the hospitality industry is nearly always a backseat priority for most "younger" members of the sector. It's something that isn't viewed as being really important: You're having a good time, you're working with your friends, you're having a few shots every now and then. Life's a big party at the moment, you'll worry about it when you're older.
It's a struggle to tell someone who's enjoying their life in such an environment that they need to make sure their physical well-being is taken care of, but there is a growing awareness in the hospitality industry of the strain that such a job can have on the human body.
It's true that health issues aren't solely confined to the hospitality industry, but in a professional sector where the Modus Operandi is to make sure everyone else is ok, it appears harder for hospitality employees to put their own interests first.
Drug use is stereotypically rife within an industry that ironically works hard to ensure no-one uses substances in their respected establishments. Poor diets are more common than not when working hours start at 5pm and continue on until 5am. When you've got the constant access to alcohol that bartenders have, alcohol abuse can become the accepted norm disguised under the name "socialising". Then there's the physical toil that bartending can take on the body: standing for up to 15 hours a day, "crouching" over a bar top that's too small/too high for you, heavy lifting and so on.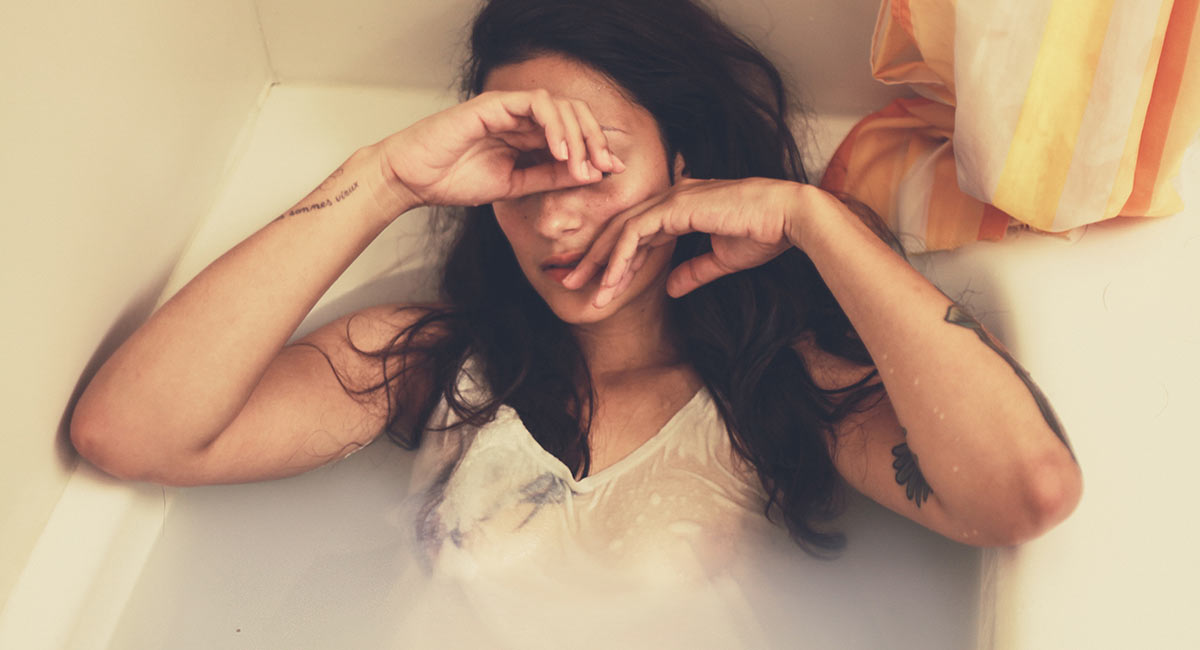 Mental Health
Talking about mental health issues is never easy. Talking about mental health issues when you're a bartender is even harder. It's a profession that once carried the name of being "the best therapists".
Bartenders have traditionally been the point of escapism for many a customer. They've been someone to talk to (or at) and maybe give a piece of advice or opinion for decades. At the end of it, the customer leaves, the bartender is still there and ready for the next "patient".
Who do bartenders talk to when they leave?
It's no secret that there's a stigma around talking openly about your mental health no matter which industry you work in, but bars and restaurants don't tend to have the same facilities that "office jobs" have i.e HR departments, line managers etc...
Whilst it might seem obvious that bartenders are surrounded by a really supportive network of their peers and friends, it's not as easy to just "open up" to someone - as a lot of bartenders will agree.
What solutions are there?
There's no "blanket" solution (and solution probably isn't the word to use) that will cure everyone straight away or at all. Different things work for different people. The most important thing to remember is that there IS help for everyone, no matter what the issue is.
Being a healthy bartender, both physically and mentally, is not only important when working in the hospitality industry but in life. Remember, your health and well-being should always come before your job.
If you want to find out more about what help there is we've included useful websites for introductory reading:
International Mental Health Collaborating Network
Mind.Org
Physical Wellbeing
Physical Health
Mental and physical health really go hand in hand, they complement each other. Doing exercise is often recommended to ease depression and anxiety. But what about for bartenders?
In between lifting crates of booze, shaking for hours straight, and running around the bar floor, there isn't much time left to attend to your aches and pains, or give yourself a full body workout. Often alcohol is used to self-medicate in place of a good litre of water, leaving you even more dehydrated (and probably feeling worse overall).
What solutions are there?
With life getting busier by the day, the world of fitness has come up with a whole bundle of solutions to keep you active in the least possible amount of time.
If you're pushed for time, and don't want to spend your precious daylight time inside a gym/cave, try doing some Tabatas to squeeze in cardio into just a few minutes.
Have a Google, there are usually flexible fitness plans that you can sign up to, where you can drop into a class or session whenever you like, so you don't feel like you're truly committed to the treadmill.
If you're looking for some quick fitness, check out these websites to give you some fitspiration:
12 Minute Athlete
Get Fit For Free - NHSGet Fit Quick
Nutrition
3 am burgers, chips for dinner, and a huge love of Red Bull, sound like you? Being a bartender means that your eating patterns get thrown out the window. Breakfast is often as the sun goes down and dinner is when people are getting up for their 'regular' jobs.
It can be hard to be healthy when you sometimes only have five minutes for a meal, so how do you stay healthy on shift?
What solutions are there?
The advice we have for you? Be prepared. You know you're going to get hungry when you're working, so plan ahead. Think of making a fruit box to take to work with you, make a packed lunch that isn't yesterday's pizza, and say no to that kebab post-shift.
Having a poor diet really damages your health. You'll get tired quicker, you'll put on weight, and it can even affect your mood and appearance. We have to mention here that sometimes it's better to say no to that on-shift pint and swap it for a water instead.
Give your diet a shake up and check out these websites we've found for you:
Jamie Oliver's Recipes
BBC Healthy Lunches
Get Lean in 15
Stay healthy and don't burn yourself out. You don't want to be that person who's always off ill. If you have any other top tips - send them over to us!
Looking for a job as a bartender? Click here!

---
Updated by Sofia - February 2018