Monika had previously worked as a bartender and a barista in bars and hotels in Italy but wasn't happy, she wanted to leave her country and make a drastic change. She knew that she wanted to move to Amsterdam; her best friend had been living in the city for a few years and asked her one day, "Why not move to Amsterdam?". Monika went for it and bought a one-way ticket to the Dutch capital. 
Moving to a new city is always difficult; however, moving to another country without any experience or qualifications in said country makes things even more tricky. Monika knew that she had to get a respected qualification in Amsterdam and that was where European Bartender School came in. After going over all of her options, she decided to plunge into the International Bartender Course with EBS Amsterdam.
Monika was amazed at the amount of new things she learnt during her course. Not only did she learn a lot about bartending but she was also able to massively improve her English language skills during the course. She had learnt English in a previous bar job but her lack of practice had caused her to forget most of what she had learnt.
Monika appreciated how professional, friendly, and helpful the EBS Amsterdam instructors were. She pointed out that…
"They are very passionate about bartending and are like fountains of knowledge"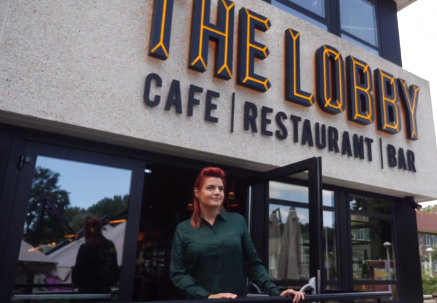 Monika points out the amount of spirit knowledge she gained during her course and how it has helped in her new job as a bar manager. She admits that customers are always very impressed by her extensive spirit knowledge and the fact that she is now able to advise her customers on which cocktails they would enjoy. 
After the course, Monika sent around 10 CVs to hotel bars in Amsterdam and was hoping for a response from one or two.  She didn't expect what happened next: all 10 hotels offered her an interview!
"So I applied for around 10 hotels; and the funny thing is that, all 10 called me!"  
She had the luxury to choose where she wanted to work and decided to do a training day in a restaurant called The Lobby, where she is currently employed . Monika fell in love with the place and the bar crew immediately.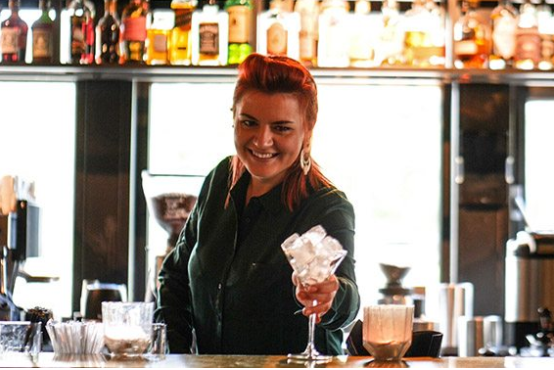 After a while Monika was offered the job as the bar manager. She took on the task of maintaining the bar; this means doing quite a lot of everything. She keeps track of the stock, orders new stock, cleans, creates the cocktail menu, mentors other bartenders and more, the list is virtually endless. - Becoming a bar manager is a huge responsibility but a very rewarding one at the same time.
A special thing Monika pointed out was that as she had found work straight after her course she was still in learning mode. She felt like her mind was still very open so she was able to absorb a lot of information in her new position. Monika mentioned that it was challenging at first to create the bar's new cocktail menu but her training at EBS Amsterdam allowed her to mix ingredients and develop incredibly delicious cocktails that impressed her managers and customers alike.The training station in the bartender school was exactly the same as the set up in her bar, which helped Monika to feel prepared for her new role as a bar manager- she felt right at home.
Looking back on her course, Monika said that EBS and her bartender course were the first steps in her new life and that she couldn't be happier working as a bar manager in Amsterdam. 
Want to learn more about the art of bartending? Click here.
---
Updated by Sofia- February 2018