A few weeks back the annual EBS convention took place, welcoming employees from all over the world in the company headquarter in Barcelona. Inviting people to a location outside their own country is an amazing opportunity for them to get inspired by the vibes of a new environment. What are the most important points that need to be considered when you plan a company event? Find out which points you should keep in mind!
Why should you organize a company event?
Company events are really important for the corporate culture. The EBS convention is a good example for this. EBS is constantly growing and adapting, the curriculum is always improving and becoming more efficient to ensure that graduates are the most well-rounded bartenders they can possibly be after their training. Gavin Wrigley, Head of Education, says: "As a widespread global company it's important for EBS to meet and align ourselves to each other and allow all the talent and passion we have in our company to flow."

Professional speakers and industry experts were invited to the convention, but according to Gavin "There's no doubt that knowledge, feedback and ideas also spread from the instructors back to the education team so we can make global decisions that benefit everyone."

Last but certainly not least, a company event  it's a really fun, motivational and bonding experience! Old friends reunite from all over the world, new friendships are created and everyone walks away with confirmation that they are part of a family.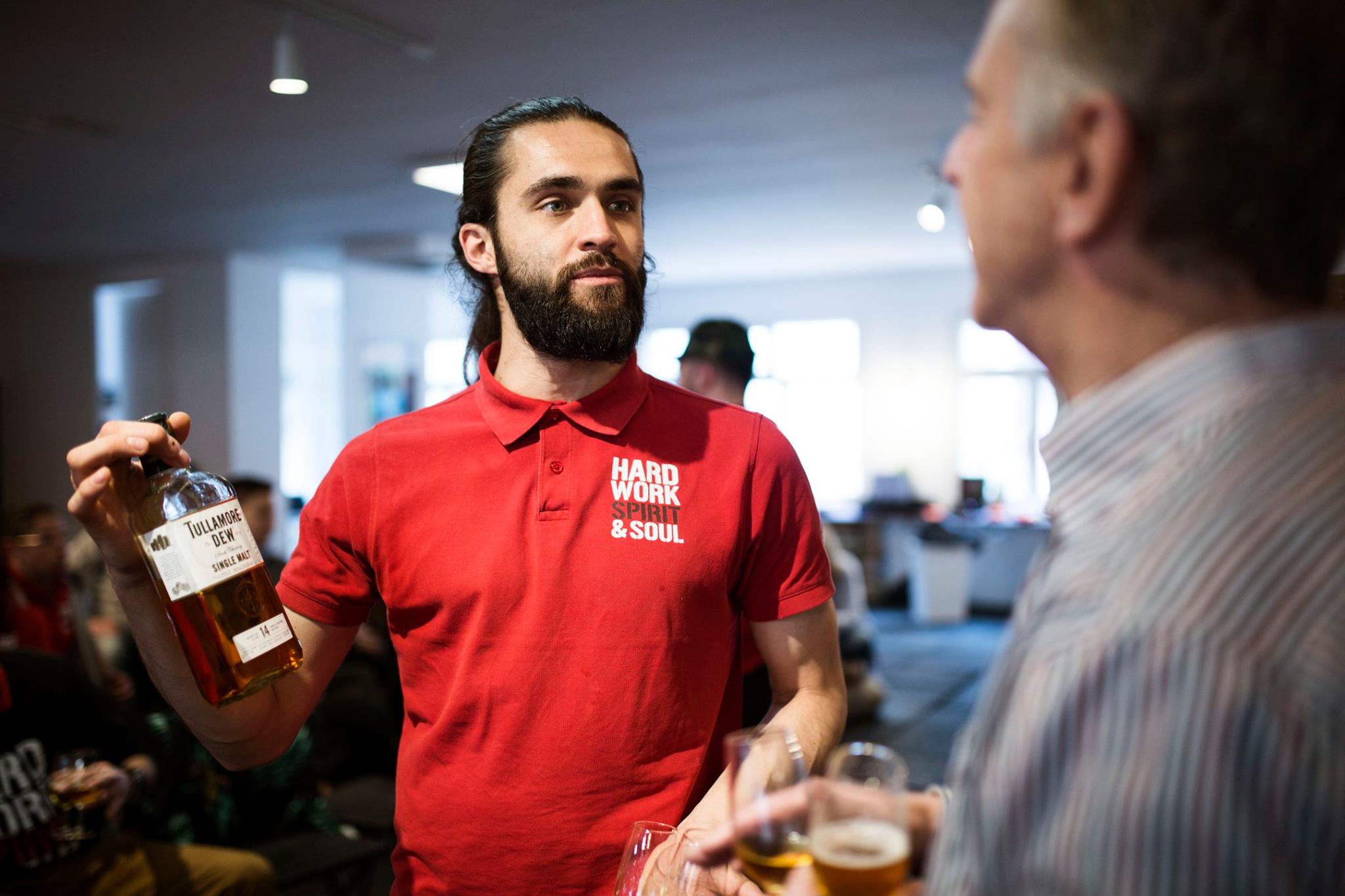 Plan in advance
Set a preliminary budget to determine how much you can spend on the venue, the food and activities. Also, send out the invitations a few weeks in advance so guests are able to put the event in their schedule and either accept or cancel. Create a to-do list to be able to keep an overview and check it daily.

Link-up with a great sponsor
This year EBS had the privilege of working together with Drambuie. The name Drambuie is derived from Scots Gaelic An Dram Buidheach and means "The Drink that Satisfies". It is a Scotch Whisky with a unique blend of a secret combination of spices, heather honey and  herbs. Its origins can be traced back over 267 years to the Battle of Culloden in Scotland. Thanks to Drambuie is was possible to create an experience for the guests of the EBS convention that they will think back to with delight.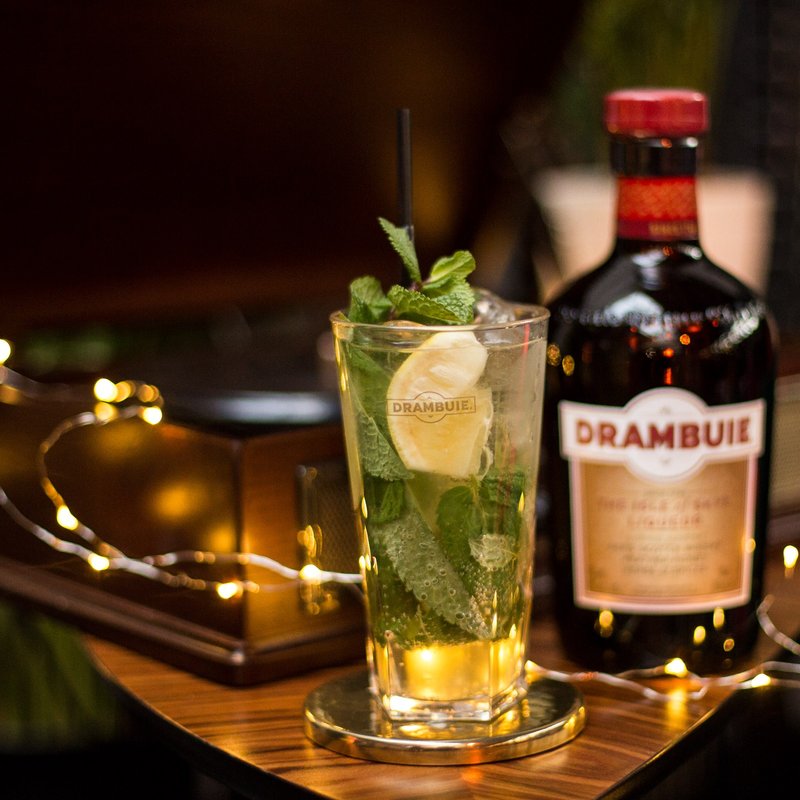 Find the right venue
This is the most important and probably one of the hardest points to tick off from the list of things that need to be done. How many people will attend the event and what is the capacity of the venue? You need to make sure that the place where the event is going to happen is not too big so people get lost in it, but there should also be enough space to move around and dance.

Also, you should pay attention to the location: Is there a good connection to public transport and taxis? What are the facilities like? Is there a sufficient amount of bathrooms? Is equipment that is needed for speeches or a Dj already there? To organize a successful event you need to think of every tiny detail to be prepared and ensure that your guests have an amazing time. Once you found a suitable venue make sure to create a real 'wow' moment for your guests when they enter. Does the venue have multiple rooms? Think about what's the best way to arrange everything. Use decoration that matches the chosen theme and add plants to give the room more dimension and to make it look cozy and welcoming. Furthermore the right set up is important: Give your guests an overview of all activities that await in the venue get them excited and make it easy for them to find their way around the grounds.
Pick a theme
As for a cocktail bar, the theme sets the tone of voice for the whole event. It indicates the dress code and should be included when designing the invitations, creating the menu for dinner and drinks and hiring a DJ. The theme of this year's convention was 'EBS State Of Mind',  which helped to create a really backyard chilled, laid back vibe with a hipster touch. The dress code in this regard was Urban Glam for the ladies and Dandy Hipster for male attendees.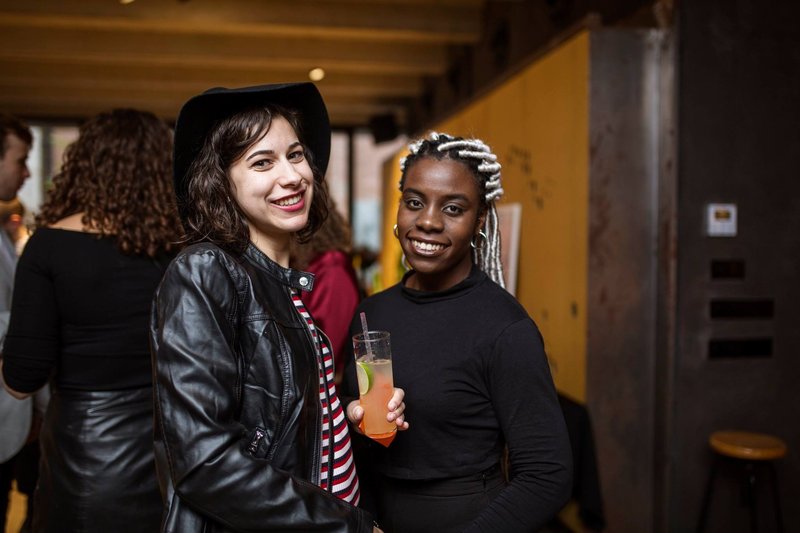 Make it educational but also fun

Your event should have a serious purpose first and foremost, for example to discuss what is planned for the year ahead and what has been going on in the past months, however it's almost as important that people have fun. Make your event a real experience that attendees like to think back to. The first one and a half days of the EBS convention weekend were packed with educational content and interesting presentations. The board of education and brand ambassadors, such as John Quinn from Tullamore Dew and Laura Schacht from DeKuyper presented bar industry trends for the coming year. A social media workshop and a Tiki masterclass were planned too. On Saturday evening the real fun part took place: A party for all EBS employees, including a beer pong tournament, was planned. At the party some schools and particular people were awarded for their outstanding achievements and hard work during a ceremony. Different categories were presented during the award ceremony, such as newcomer of the year and best social media school. This also brings us to the next point.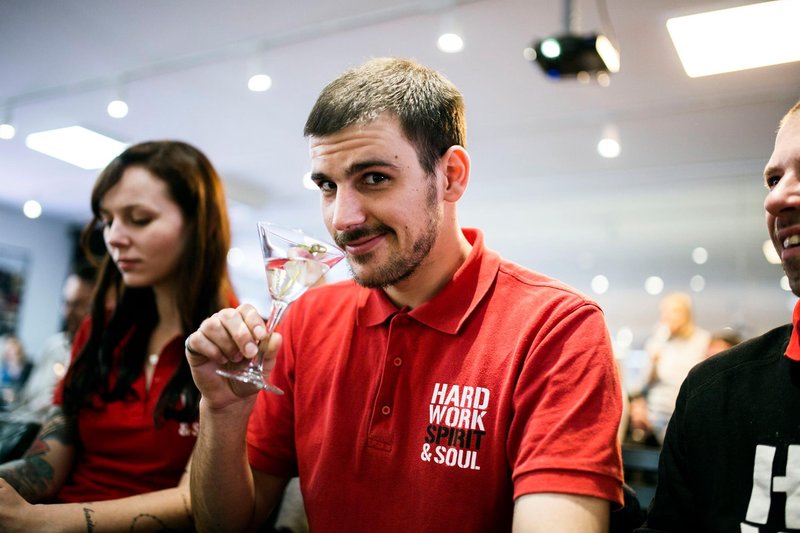 Give guests the opportunity to make memories
The beautiful awards that were given to schools and instructors will always remind them of the convention in 2018. Also, a photo booth was booked so everyone could capture the fun evening they had with each other with instant photos. Additionally a photographer was hired to take pictures and footage to create an after-movie.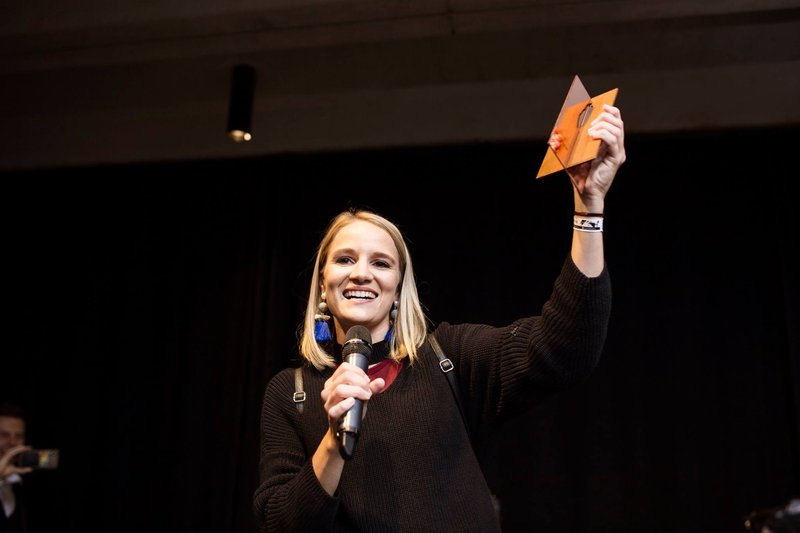 Want to learn more about the art of bartending? -Click here. 
---
Written by Sofia- May 2018