Creative Bartender
We expect you to be creative in designing your cocktails while enjoying the passion to serve our guests with memorable experiences.
Position
Barista, Bartender, Head Bartender
Languages required
English, German
Venue type
Hotel, Event / happening, Cocktail bar
Contract type
Indefiinite
We are looking for a creative and motivated barkeeper!

Our cocktail ingredients for you:
- Competitive salary
- Self-realization opportunities in a new designed, reopened bar
- Employee rewards scheme
- Regular competitions and incentives
- 5-days working week
- Discount on all products in the Hotel
- Further training options
- Help with apartment search

Your Signature Cocktail:
- Service-oriented work
- Creation of distinctive Signature Cocktails
- Active beverage selling
- Fun & passion

Experience as a barkeeper would be desirable but is not a prerequisite. Personality, a big smile a positive working attitude are important factors. We can teach you the rest!

If this sounds like something you would like to be a part of, then apply and we will get in contact with you as soon as possible.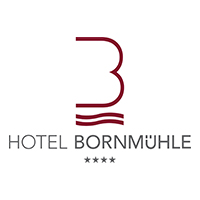 A 4-Star Hotel with a modern bar in the heart of Germany's largest lake district. And of course with the best bar in this area.