Barkeeper (m/f)
good teamplayer, make barista styled coffee, product knowledge of cocktails and receipes, good communication skills, passion for bartending
Languages required
English, German
The job offers:
- Working time 5,5 to 6 days per week.
- Wages from € 2.000 gross. Depending on skills and level of experience happy to pay more.
- We provide nice living with a small contribution and free food.
- Great team work environment with friendly and dedicated colleagues.
- Freedom in the bar to experiment/create new drinks in a well stocked and professional bar.
- Opportunity to meet many interesting guests in our relaxed living room style bar.
- A chance to enjoy the beautiful city of Bad Gastein in summer with great hiking, golf and mountain biking possibilities.
- Enjoy Bad Gastein's great nightlife with a tightknit community of other barmen and women and other seasonal workers.
- Great job perks including tasty meals, use of pool/sauna and comfortable accommodation.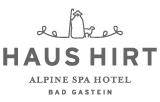 A breathtakingly located hideaway in the heart of the Alps. A secret place full of inspiration.