Bar Supervisor @ lively, fun hotel bar wanted!
We're looking for an individual to lead our bar team here at The Commons Amsterdam City. Interested? Keep reading............
Languages required
English
Venue type
Hotel, Bar, Cocktail bar
WE ARE ONLY CONSIDERING APPLICANTS WHO CURRENTLY LIVE IN THE NETHERLANDS AT THIS TIME.

The Commons is the bar/restaurant concept of The Student Hotel, we are a company on the up with 7 sites in the Netherlands as well as other sites across Europe and more opening in the near future. We have a diverse clientele including locals, students and guests at the hotel and have a fun and exciting bespoke cocktail menu.
The ideal candidate will have experience in a similar role, or looking to step up and take on a role with more responsibility, with a friendly, out-going personality.
The role will include:
- Leading the bar team by example working bar shifts and provide high levels of personalised service to guests.
- Ensuring the effective and smooth running of the bar operations.
- Ensuring guest satisfaction and beverage profitability by supervising the day to day operation of the Bar department and its staff.
- Carrying out all duties as assigned by the Bar Supervisor; including monthly stock takes.
- To maintain the highest standards of cleanliness, hygiene and safety amongst the bar staff, ensuring all due diligence is filled out daily.
- To be aware of and to ensure that all bar staff follow the staff drinking policy.
- To be responsible for ensuring the ordering of equipment and beverages is completed as required and ensure that stock is rotated, labelled and stored in compliance with procedures laid out in the H&S manual, so that food & beverage safety and quality is maintained.
- Leading the training and mentoring of new bar staff into the team.
This is hotel bar with a difference we want personality and a good mix of personality, professionalism and knowledge.

If this sound like the job for you and you want to join and young, fun company which is growing rapidly please drop us a message.

We look forward to hearing from you!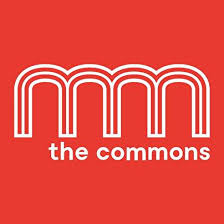 A thriving, new hotel concept in a creative environment with a diverse clientele of students, hotel guests and locals and a cool cocktail list to match!